Quick Links: Event Info | About Us | Event Sponsors

Event Info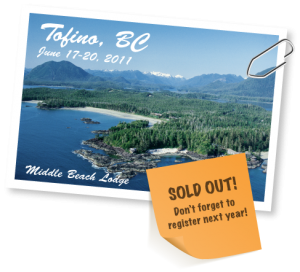 "Hooked on Miracles is more than just three days of fishing…it's three days that let us contribute to an event that can truly make a difference in a child's health and quality of life."
–Dave Sharples, Co-Chair
Hooked on Miracles
The 2011 inaugural Hooked on Miracles Fishing Tournament took place on June 17-20, in Tofino, BC, and raised $315,000 for the BC Children's Hospital Foundation.
Twenty participants enjoyed an all-inclusive three-day spring salmon guided fishing excursion, which included meals, accommodations, fishing guides and charters. Anglers competed for a grand prize of $100,000.
Hooked on Miracles provided participants with accommodations at Middle Beach Lodge. Middle Beach Lodge is situated on 40 secluded acres in Tofino, BC.
Guide and Charter Service provided by the following local Tofino operators:
Allan Chase Charters
Jaynes Addiction Charters
Osprey Charters
About Us
The Hooked On Miracles Fishing Tournament is organized by hard-working volunteer representatives from, the BC mining industry and from the Mining for Miracles Campaign, the mining industry's charity of choice, in cooperation with BC Children's Hospital, the BC Children's Hospital Foundation, and the District of Tofino.
Our Committee:
Al Cloke, Co-Chair
Dave Sharples, Co-Chair
Jim O'Rourke, Advisor
Pierre Lebel, Advisor
Russ Hallbauer, Advisor
Rod Shier, Finance
Myrna Kitchen, Public and Government Relations Advisor
Allan Chase, Fish Master/Tofino Liason
Stacey Kahn, BC Children's Hospital Philanthropy Officer
Drs. Bruce and Cindy Verchere, BC Children's Hospital
Jeanne Liu, Mining for Miracles
Jill Tsolinas, Mining for Miracles
Duane Bell, Middle Beach Lodge
Anna Sopp, Middle Beach Lodge
Alec Morrison, Director, MABC- MSABC
Event Sponsors
2011 Event Sponsors:
Hooked on Miracles is supported by the following philanthropic group of BC mining industry executives, suppliers and associates who believe in the importance of giving to organizations that benefit BC communities:
2011 In-Kind Sponsors:
Hooked On Miracles wishes to acknowledge the following organizations who have donated items or their services to the event: